Leading Garage Door Repair Specialists Serving Sugar Land, TX
Reliable Garage Systems is a top provider of garage door repair in the Sugar Land area. Garage issues can strike suddenly and be a hassle, but our experts are here to provide you with a fast, dedicated response to restore garages to working order in no time. We serve commercial and residential garage needs in Sugar Land and beyond.
We believe in fair and affordable service with excellent customer service from start to finish
We're dedicated to earning our customers' satisfaction through results that speak for themselves
When looking for repairs, you might consider upgrading features or installing modern ones. Ask about cutting-edge add-ons like smart garage technology or Amazon Key integration
Beyond repair, we offer a comprehensive menu of garage door and system services. That includes garage door replacement and emergency garage door repair for your home or business when sudden disasters demand urgent attention. Garage door repair is a great way to restore your garage to smooth function, but it's also worth exploring some of the modern cutting-edge options and features enjoyed by Sugar Land clients near you.
Sugar Land Garage Door Installation For You
Whether it comes from collision, natural disaster, or just a desire to renovate your garage, you may be considering a garage door replacement for a fresh look and functionality that's pristine. The decision to install a new door brings along with it the opportunity to transform your garage with a top-of-the-line system and a great new outdoor look. We have door options ranging from classic to contemporary and custom-cuts and ultra-modern picks like glass or wood paneling.
Our experts will help you look at garage technology which may have rapidly advanced since your last door install
Smart home systems bring new safety and access features like Amazon Key integration and smartphone control for garage use from anywhere on earth with cell signals
Smart home technology has reached very affordable prices, but we offer classic options too for traditionalists
Commercial & Residential Sugar Land Garage Door Repairs
Garage door repair is just a phone call away in Sugar Land at 346-704-1092. Sometimes replacement is off the table when you just want repairs to existing garage features! Our skilled technicians excel at troubleshooting and fixing any garage system issues from electrical to mechanical, all with efficient service that's earned us our leading reputation in Sugar Land. We promise a speedy diagnosis and efficient work that gets you results as fast as humanly possible. We also offer emergency garage repair in addition to standard repair service. Emergency repair comes with rapid service speed for urgent fixes to time-sensitive problems.
Reviews & Testimonials on Reliable Garage Systems in Sugar Land, TX
There are currently no reviews or testimonials, check back soon!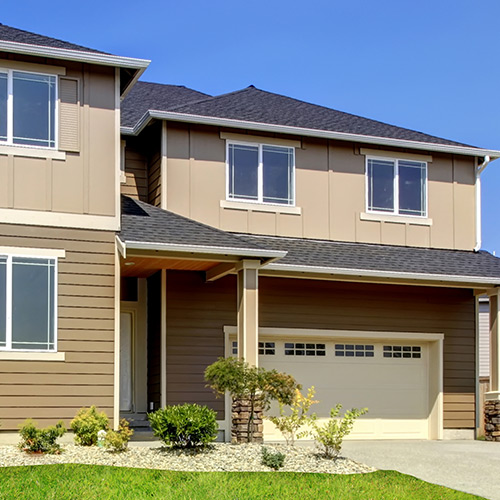 Articles & Tips
Basic Garage Safety

At the end of the day, garage systems are all about safety. The garage itself protects your vehicles and possessions from the elements, while garage doors keep prying eyes and hands out. Beyond the b […]

Garage Doors Everywhere

Take a stroll around Houston, Austin, or Nashville's booming food and retail districts, and you'll see a common trend: garage doors. From coffee shops to boutiques and bars, garage doors are popular […]