Basic Garage Safety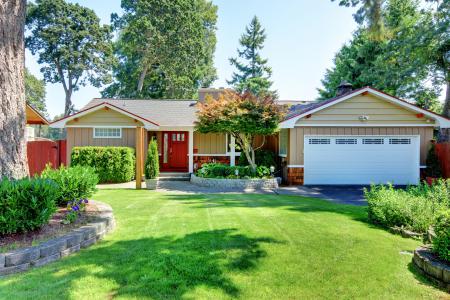 At the end of the day, garage systems are all about safety. The garage itself protects your vehicles and possessions from the elements, while garage doors keep prying eyes and hands out. Beyond the basics, there are also some small steps you can take to ensure your garage remains a safe place for people and possessions.
Safety For People
The best way to guarantee safety for people in your garage is to keep areas clean and systems in good repair. We offer garage door repair in Houston and the surrounding areas with experienced technicians who bring knowledgeable work and signature service to your home. Our techs come equipped to work on all kinds of issues, including but not limited to electrical, mechanical, and cosmetic issues. Get a safety consultation for your home or business by calling 346-704-1092 or filling out our online request form.
Keeping sensor systems in good repair is the number one way to keep your garage safe for people
Almost all garage doors have sensors that keep people safe. Crossing sensors trigger a trip mechanism that stops accidents from happening while the door is in use
Keeping things organized also helps keep sensors clear. Clean garages are also less prone to accidents.
Our technicians do garage door repair, including replacement of damaged sensors to keep garages (and your household) as safe as possible
Safety For Possessions
People's safety is our priority, and next comes possessions. Your valuable investments and vehicles deserve safety, especially in the middle of the night. A home security system is the best way to stay on top of potential threats or break-ins. Some smart garage systems now come with hi-tech security system features that work with an overall home security system for maximum peace of mind. We do garage systems in addition to doors and are happy to discuss new security options with you as part of a custom garage doors plan for your home.
Windows are great additions to garages, but if you have them be sure to add blinds to protect your valuables out of sight
Be sure to lock vehicles and garage entrances at night
Garage doors bring excellent security, but the best security comes from keeping everything locked, even what's behind a great garage door
Our Latest Work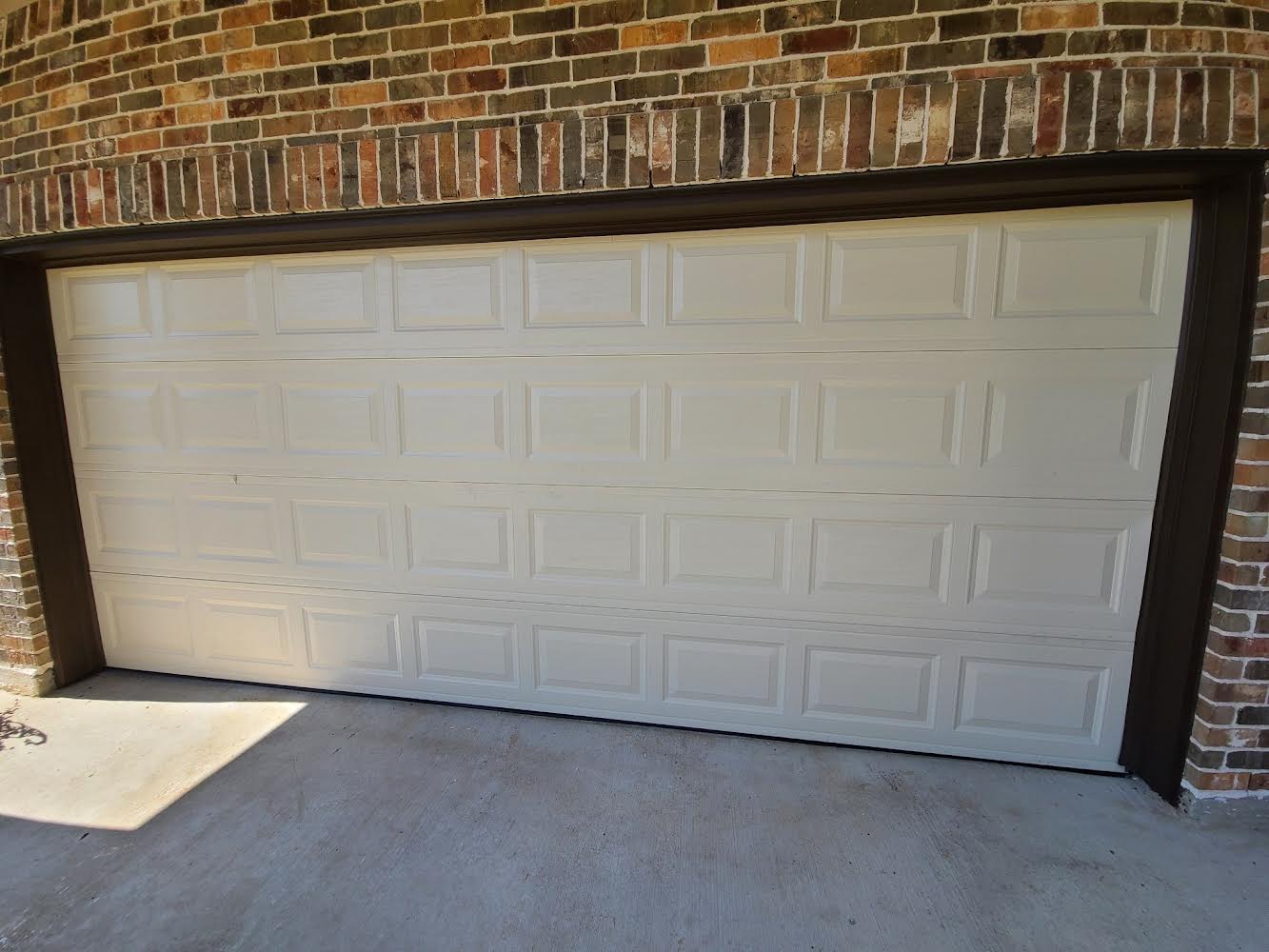 Garage Door Installation in Missouri City, TX
This is a garage door installed by one of our technicians in Missouri city , Texas. This service included a new garage door, track, shaft, springs, rollers, hinges, drums, cables, struts, and new cha […]
See This Project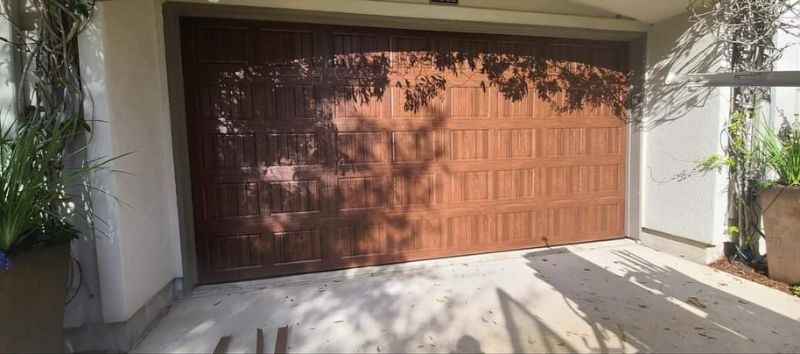 Garage Door Installation in Houston, TX
Our team installed a brand new 16x7 garage door with all new parts included. This service included a new garage door, springs, rollers, hinges, drums, cables, two new struts, and a new garage door op […]
See This Project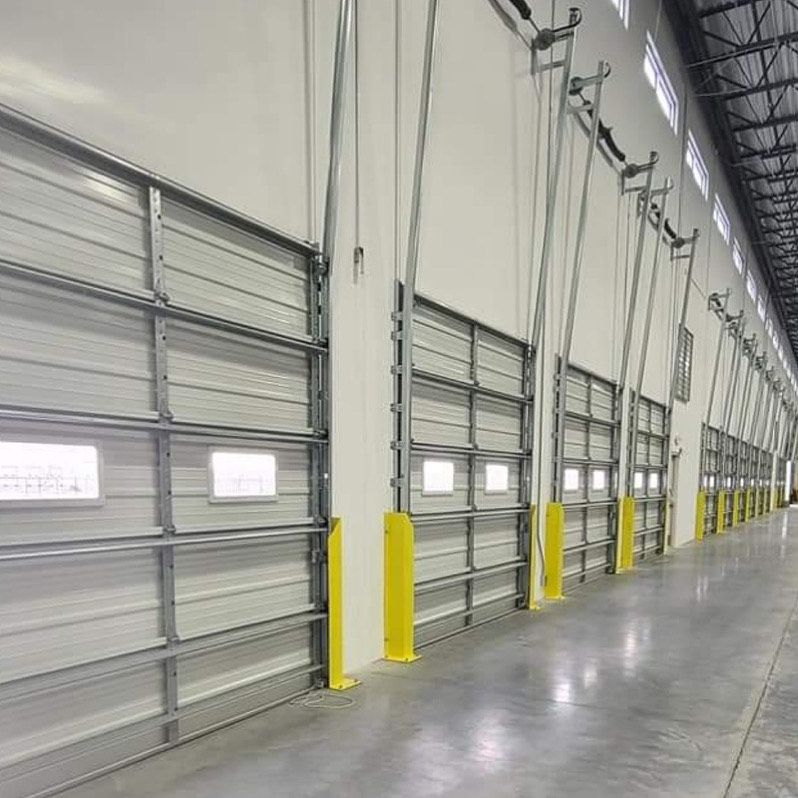 Commercial Garage Door Repair in Houston, TX
RGS installed thirteen new commercial garage doors. We also installed new springs for each of the garage doors as well. RGS built the thirteen garage doors and installed brand new doors. […]
See This Project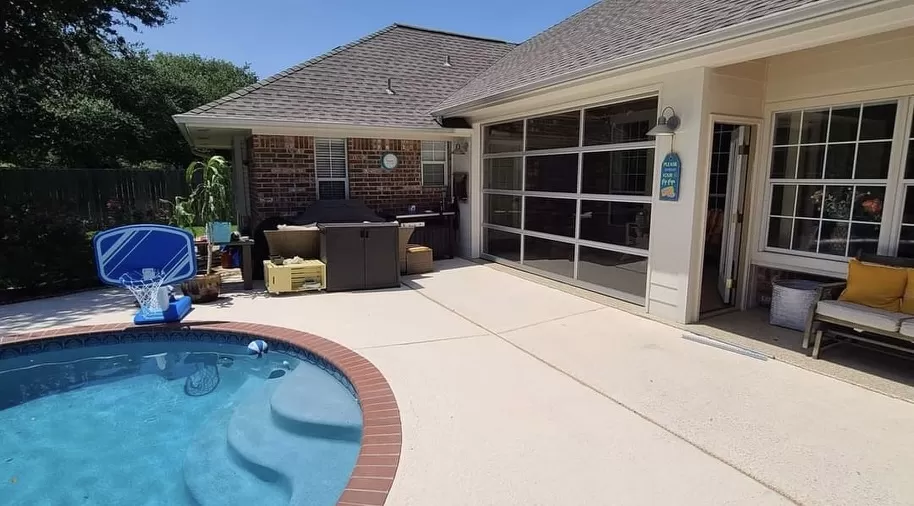 Custom Garage Door Installation in Fort Bend County, Texas
RGS installed and replaced these custom garage doors. This was a custom garage door replacement. Our customer was very satisfied with the results! […]
See This Project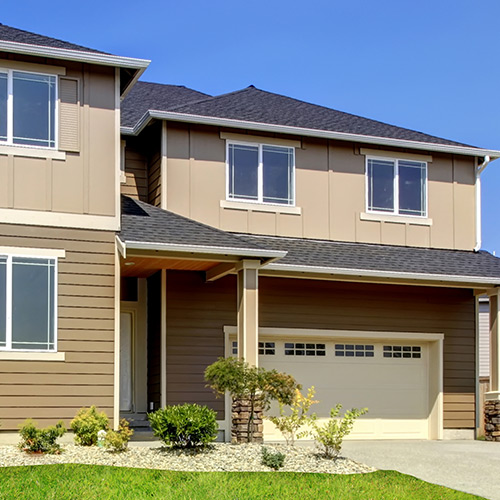 Articles & Tips
Basic Garage Safety

At the end of the day, garage systems are all about safety. The garage itself protects your vehicles and possessions from the elements, while garage doors keep prying eyes and hands out. Beyond the b […]

Garage Doors Everywhere

Take a stroll around Houston, Austin, or Nashville's booming food and retail districts, and you'll see a common trend: garage doors. From coffee shops to boutiques and bars, garage doors are popular […]